Are you Getting Ready to Welcome Back Customers?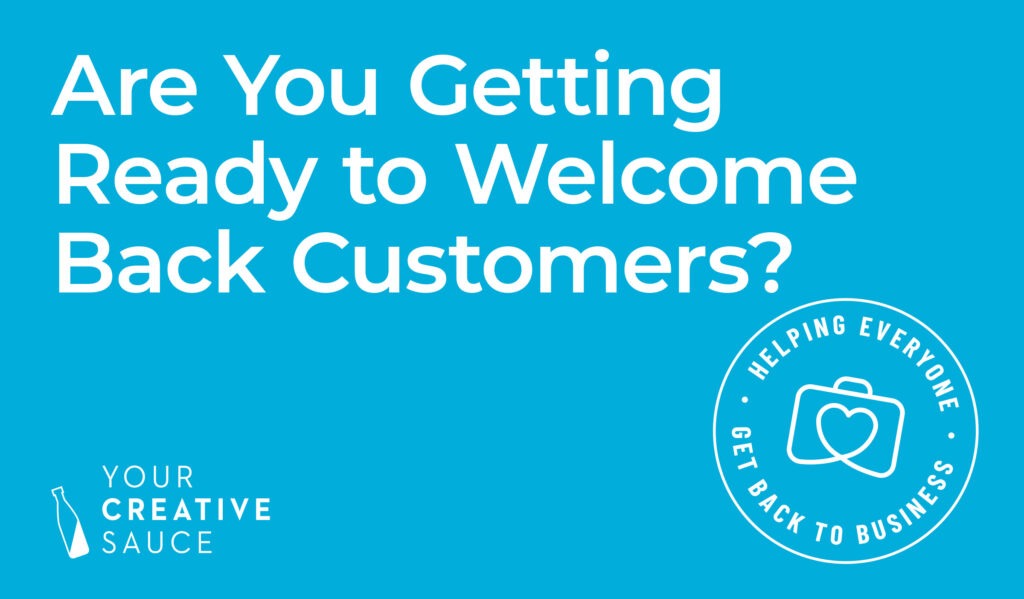 Even though the government have officially released the roadmap (www.gov.uk/government/publications/covid-19-response-spring-2021/covid-19-response-spring-2021-summary) to open up the economy you may be feeling slightly overwhelmed or confused on what exactly you need to do to get your business ready to trade and welcome customers back again.
Let us help take some of the stress out of this process with our checklist out of lockdown for leisure, hospitality and customer-facing businesses.
Signs of the Times
Businesses will need to review and tailor messaging across a print and online in order to keep audiences updated and informed of all the procedures needed to enjoy to engage and enjoy your offe
This could include:
The opportunity, and in some cases, need to pre-book their visit in advance
To be prepared for table service in hospitality venues – and showcasing any digital processes for ordering
Any limits on numbers in the venue
We recommend laying all this out, along with any other logistical considerations (access to facilities, opening times etc..) on a dedicated FAQ page related to COVID-restrictions on your website. Make sure this is accessible from your homepage, so that customers can find it directly – and don't forget the following:
Write in clear, concise language, and stay away from acronyms or clinical language
No matter how much you do, remember that customers will always have more questions
Ensure that there are links to contacting you directly for more information and if there will be a delay in responding
You can back all this hard work up in your venue with signage that mirrors and reinforces the online messages – including Table Talkers with at table ordering details, including QR codes, or pull-up banners with welcome messages, holding customers in a certain area until a member of staff can greet them.
Online Engagement in the Real World
As mentioned already, with the opening up of the economy will come a greater reliance on technology to help us engage with our customers and ensure they still receive the best service possible, even with the restrictions. You shouldn't think of this as a negative, though – try thinking of the potential to grow engagement with your audience:
Tempt your audience to sign up to email alerts, with special offers and opportunities to access content (pre-booking slots, exclusive products or services)
Offer pre-booking services via your website or app – order in advance to save time during their visit, and help you manage workflow
Link your in-store and online shopping experience – click and collect can help to grow in-store sales (additional treats)
Need Help?
We know that a lot of this is all easier said than done, and as a small company ourselves, we know the challenges that the past year has laid on businesses. That's why we're keen to reach out to organisations across North Yorkshire to offer as much support as we can.
Looking for another pair of eyes or ears to go over a plan? Or need some advice on what print you'll need & looking for the best offers or struggling to get your online presence in the right place? We're here to listen and hopefully help.
No hard selling, just advice. If we can help, we will.
Get in touch with the team today hello@yourcreativesauce.com