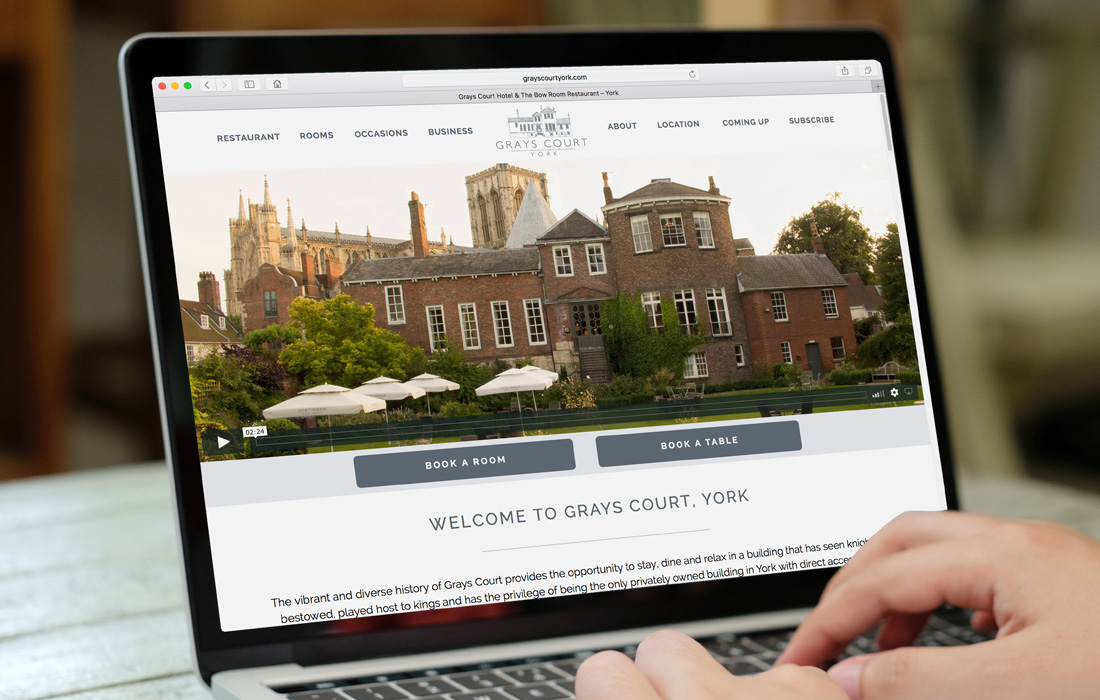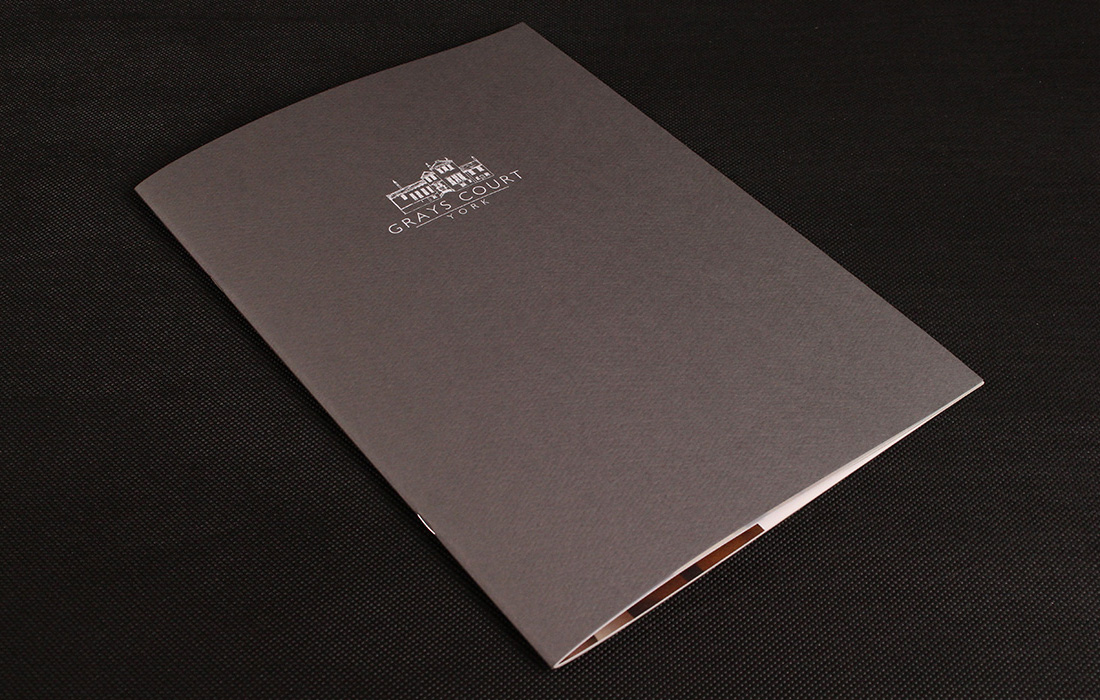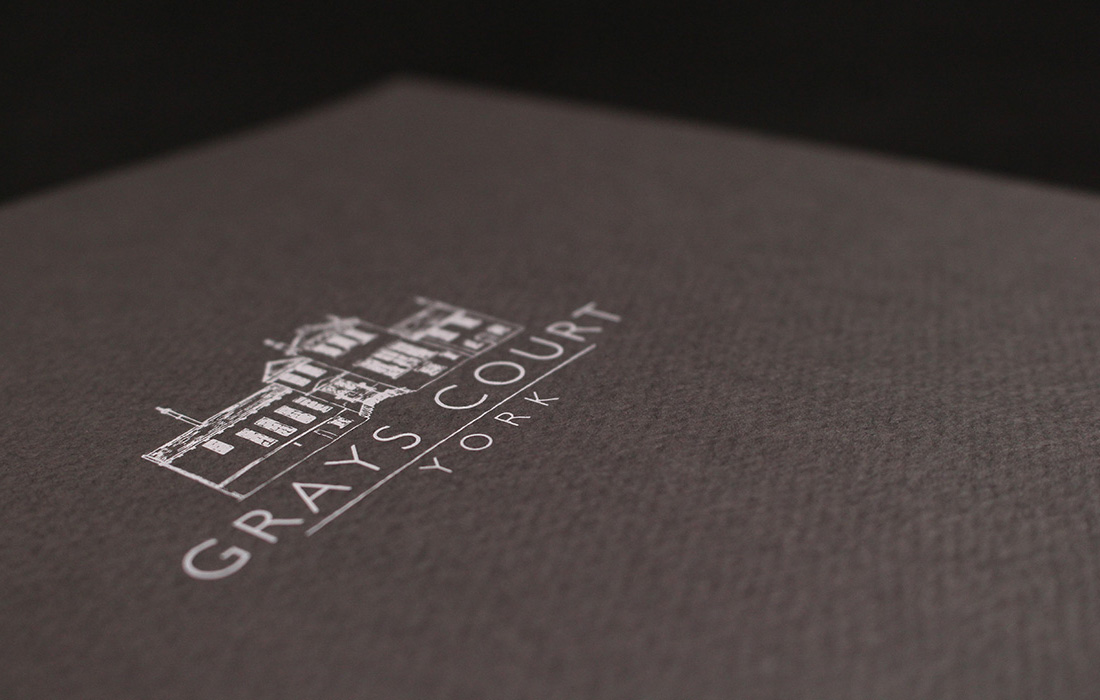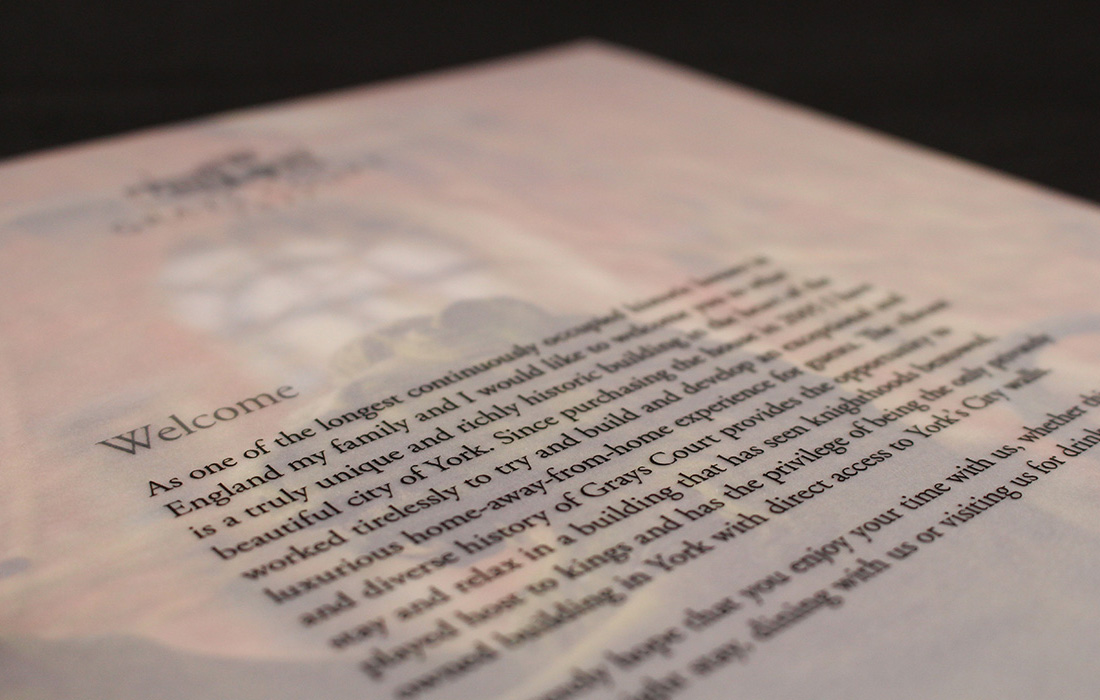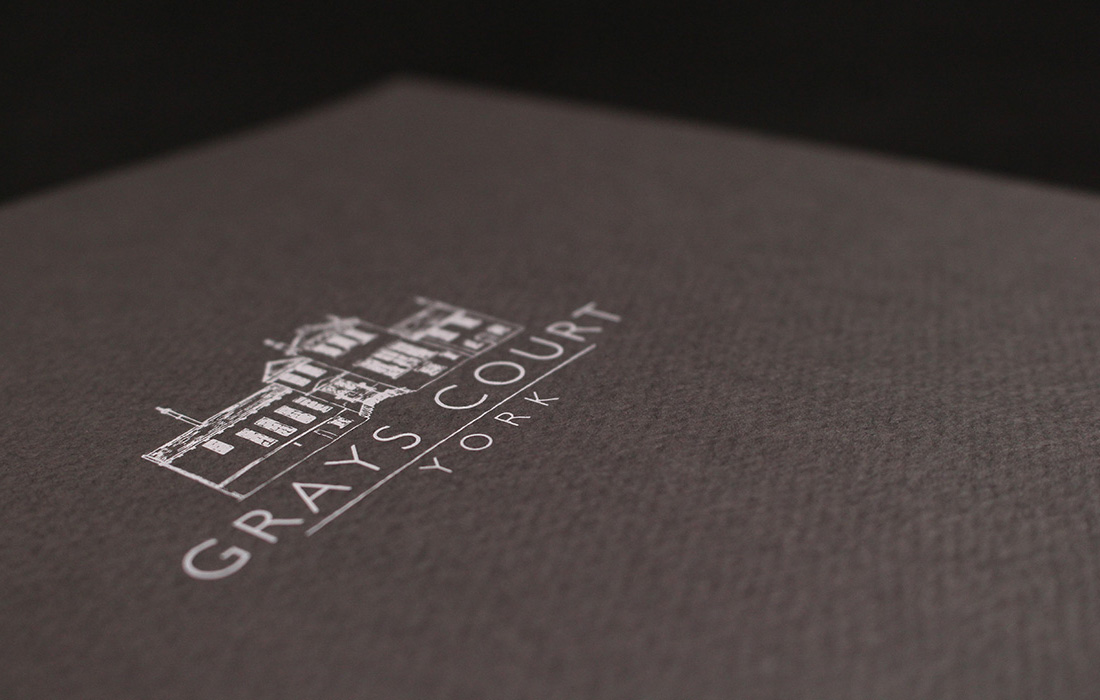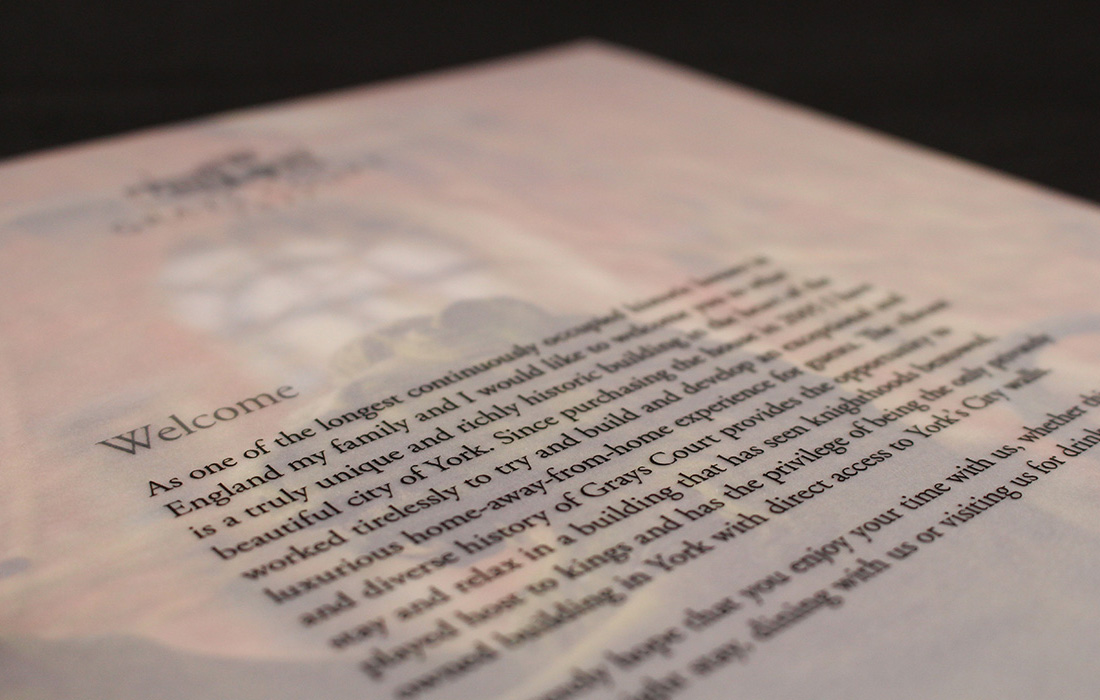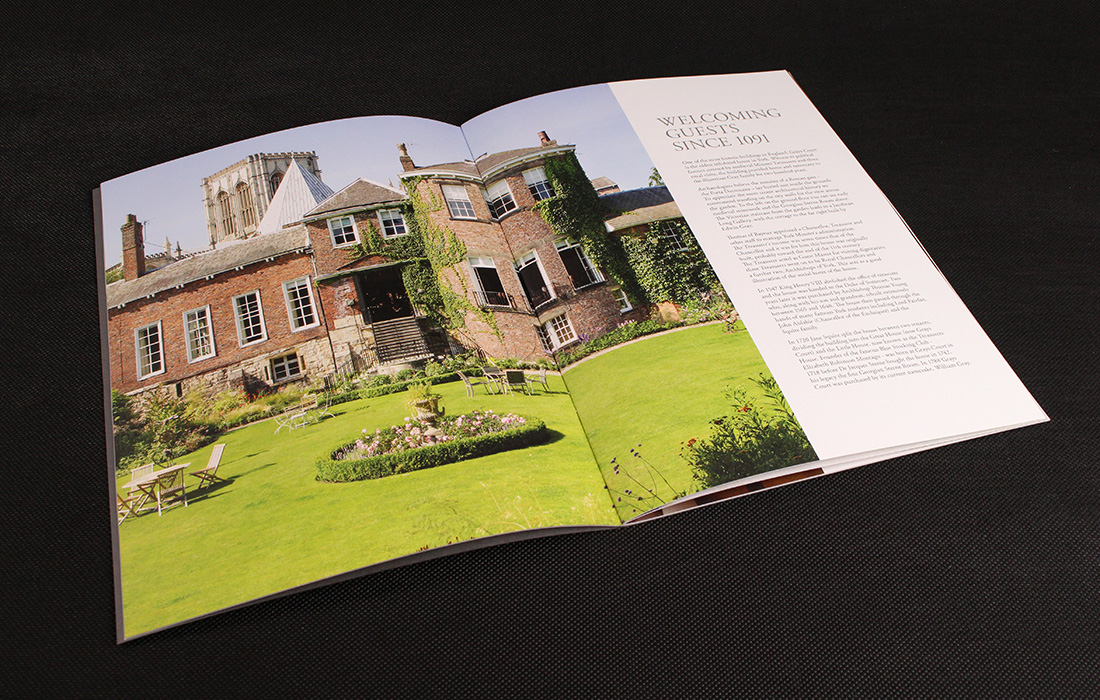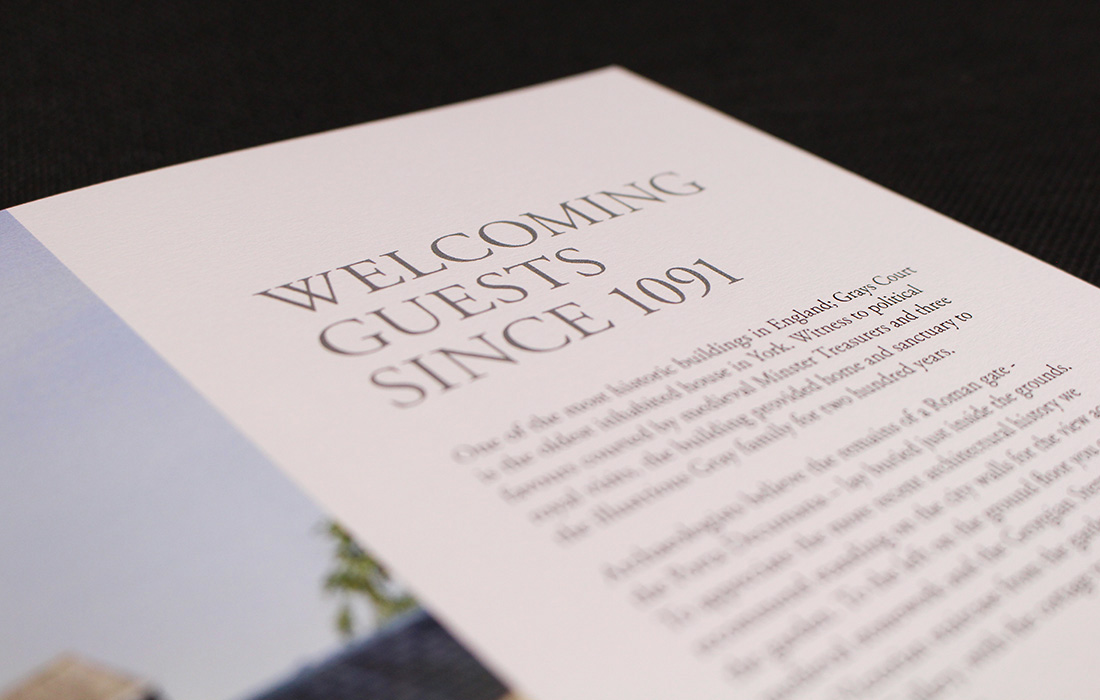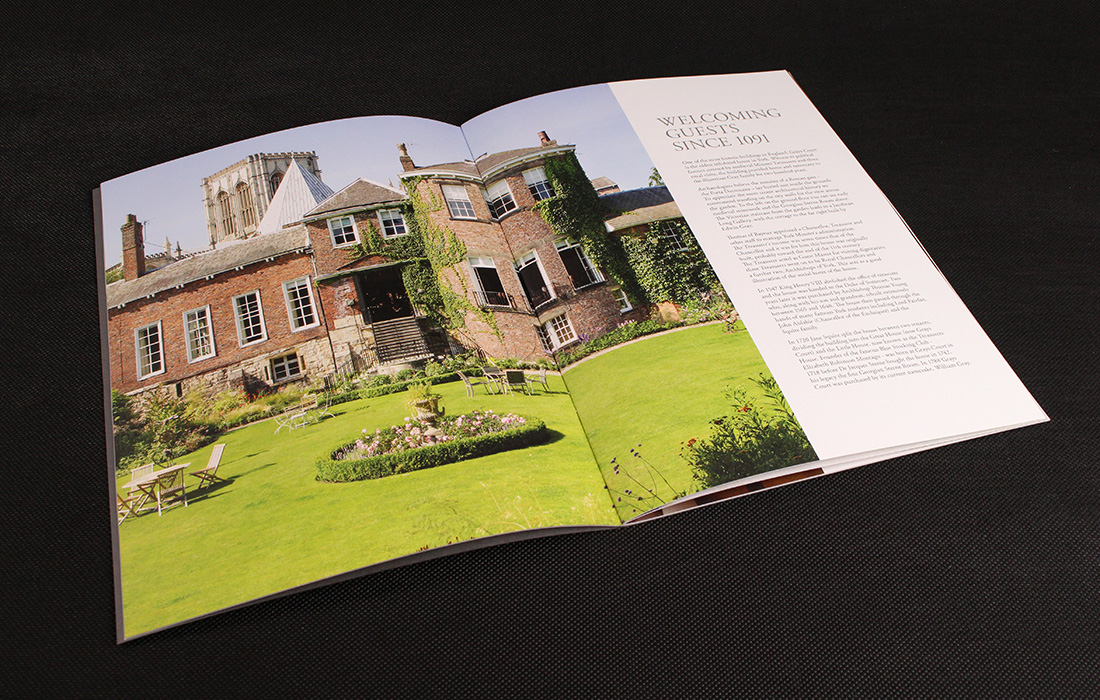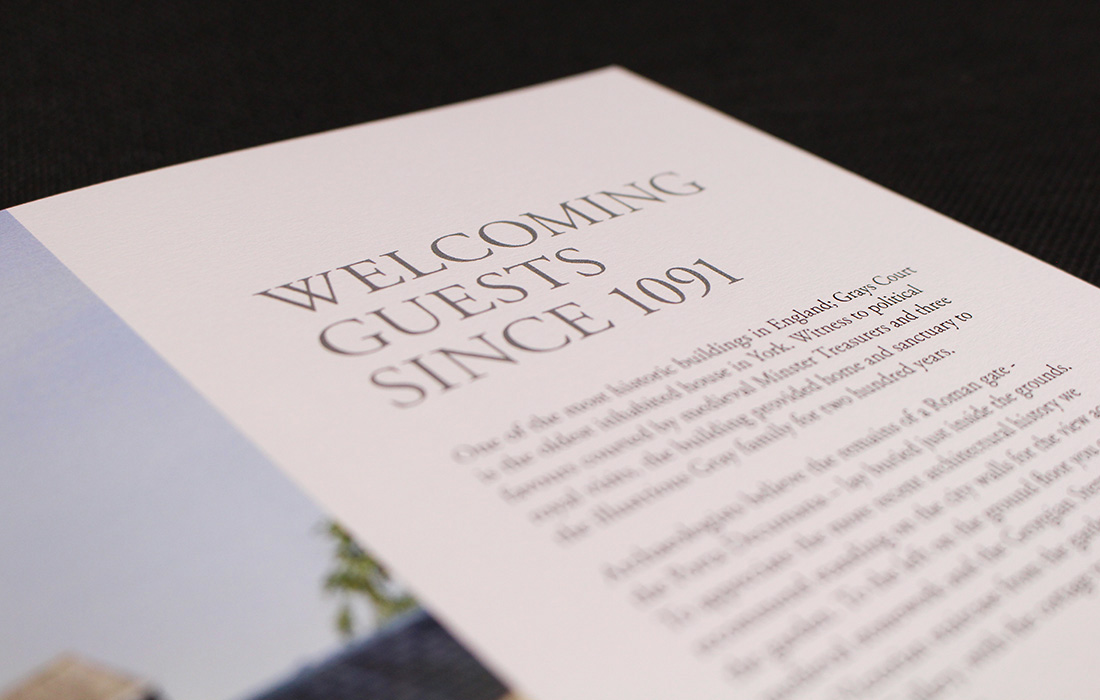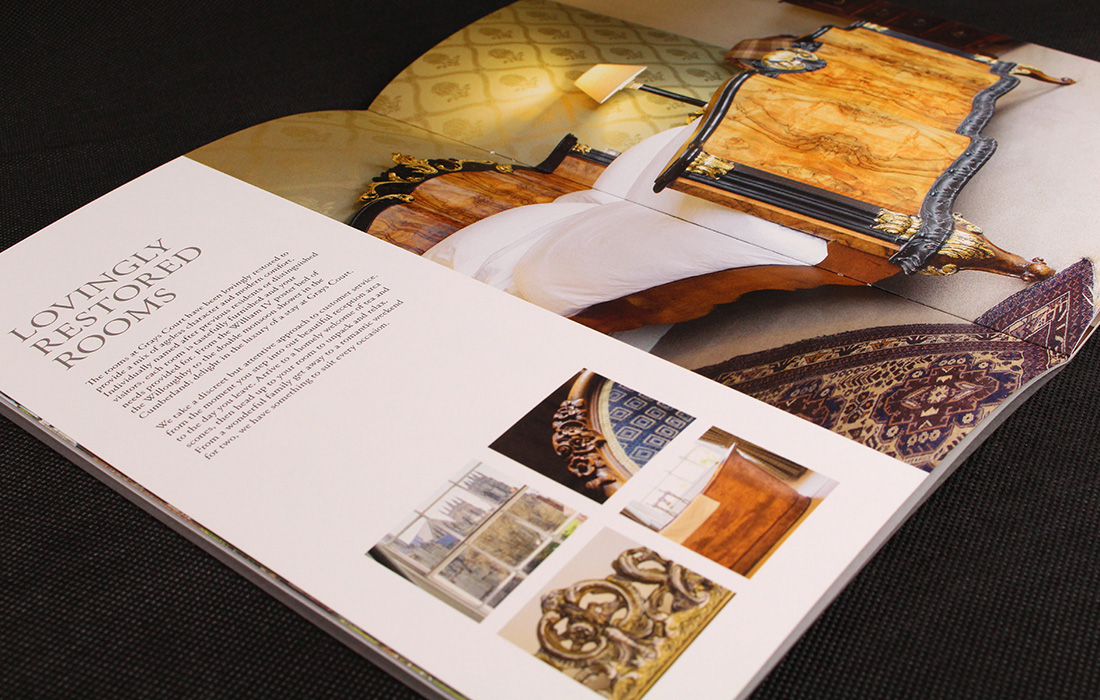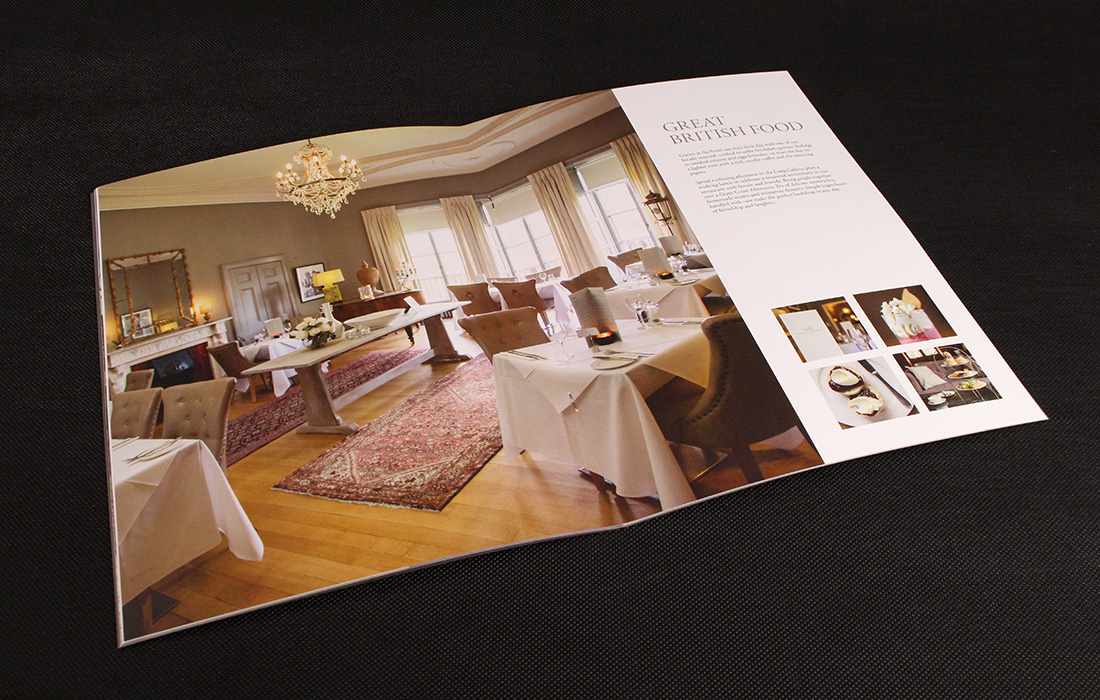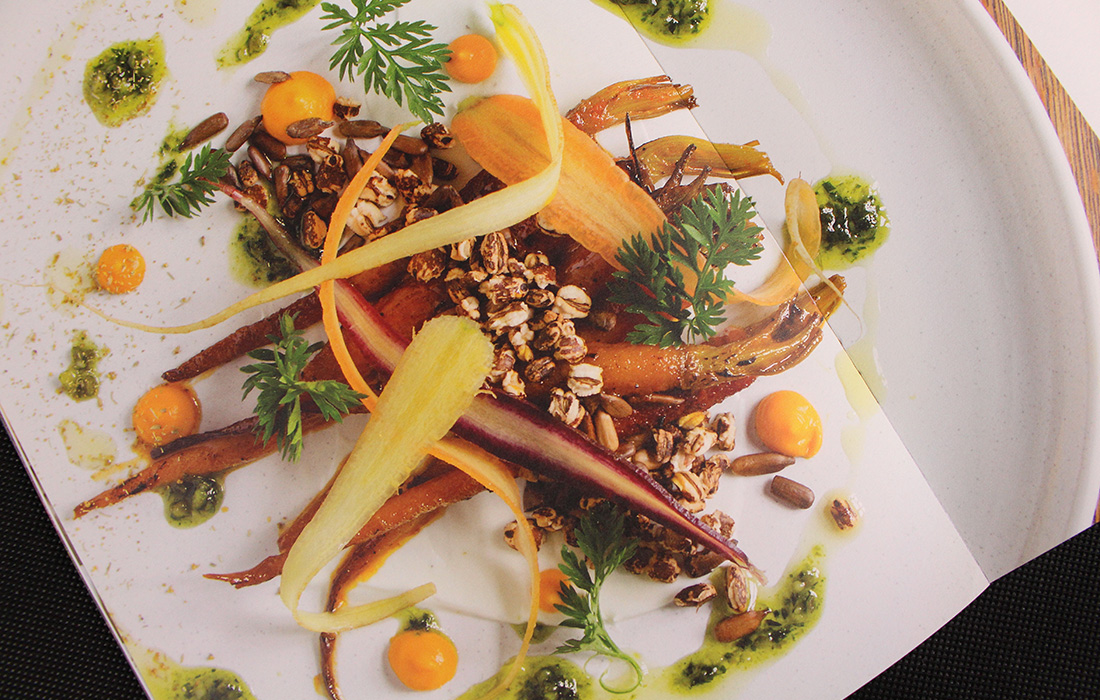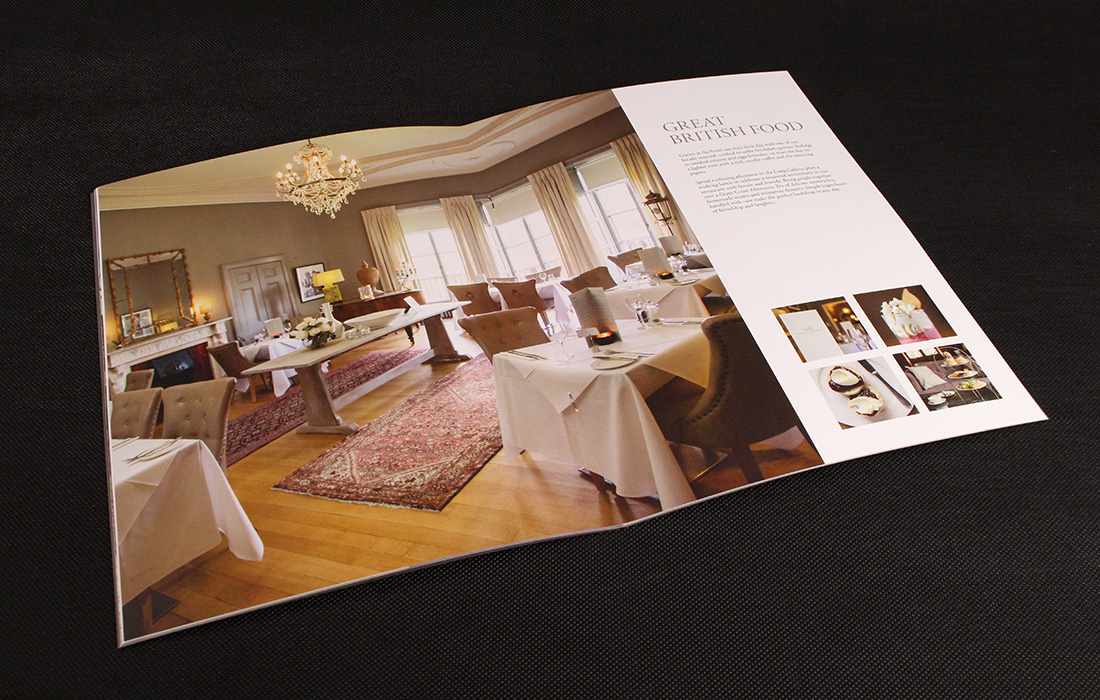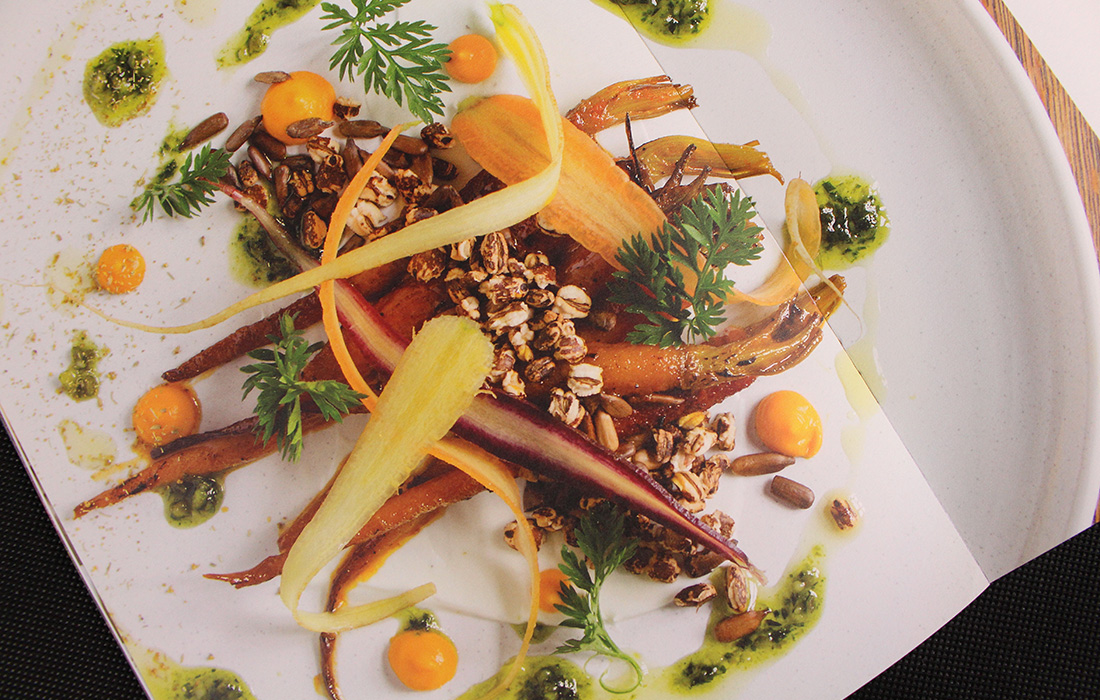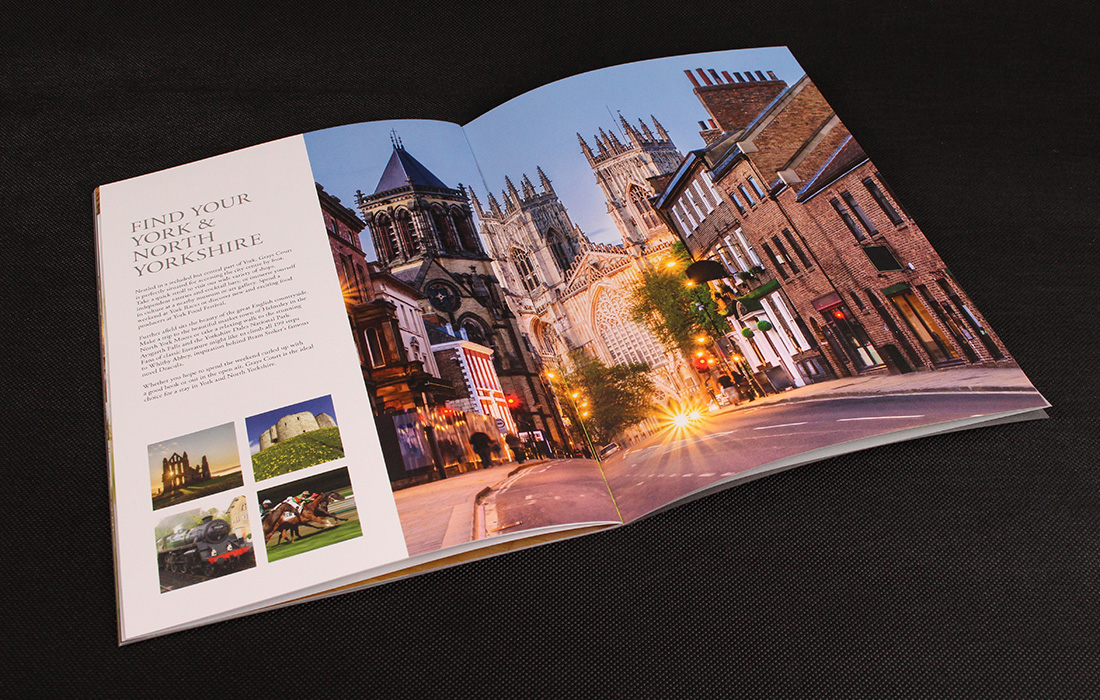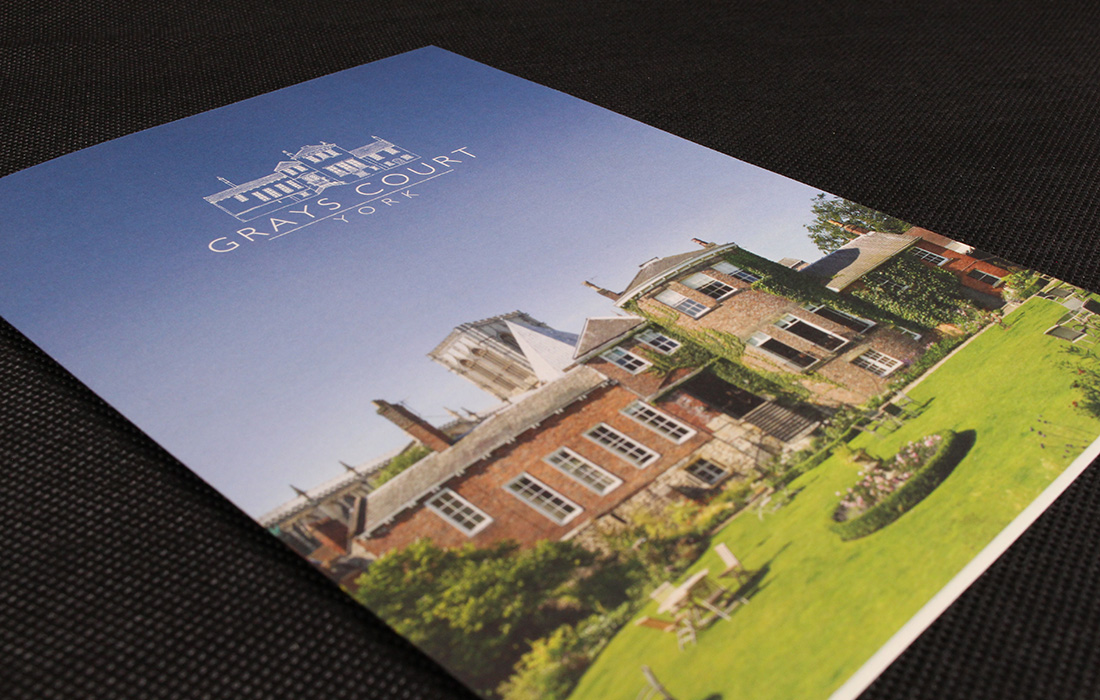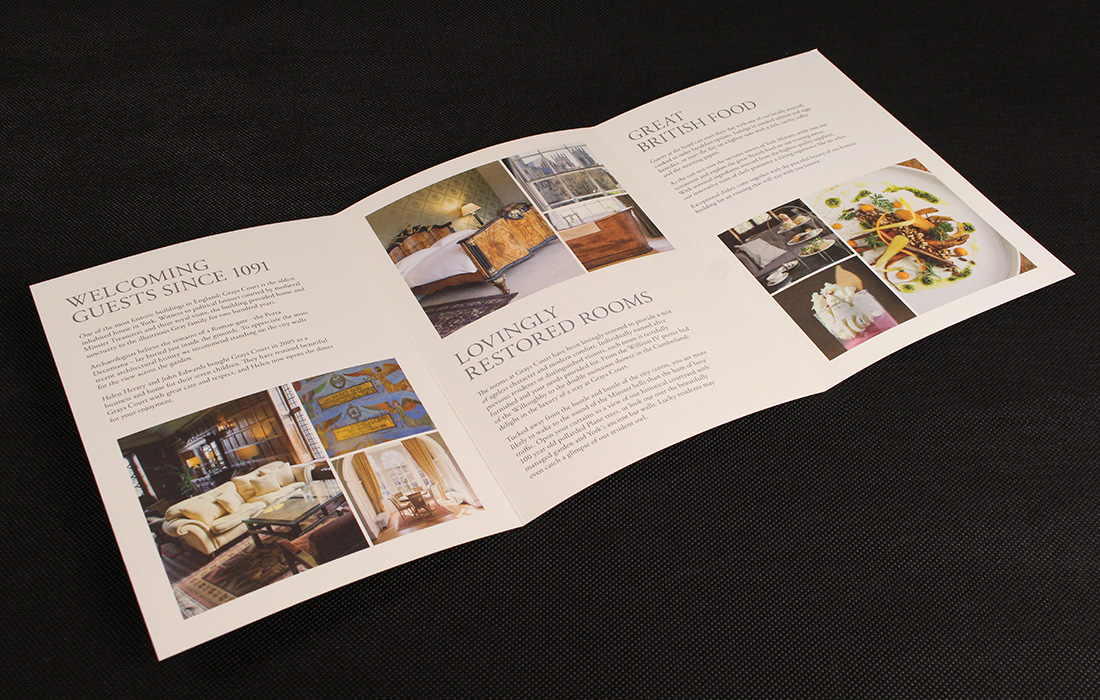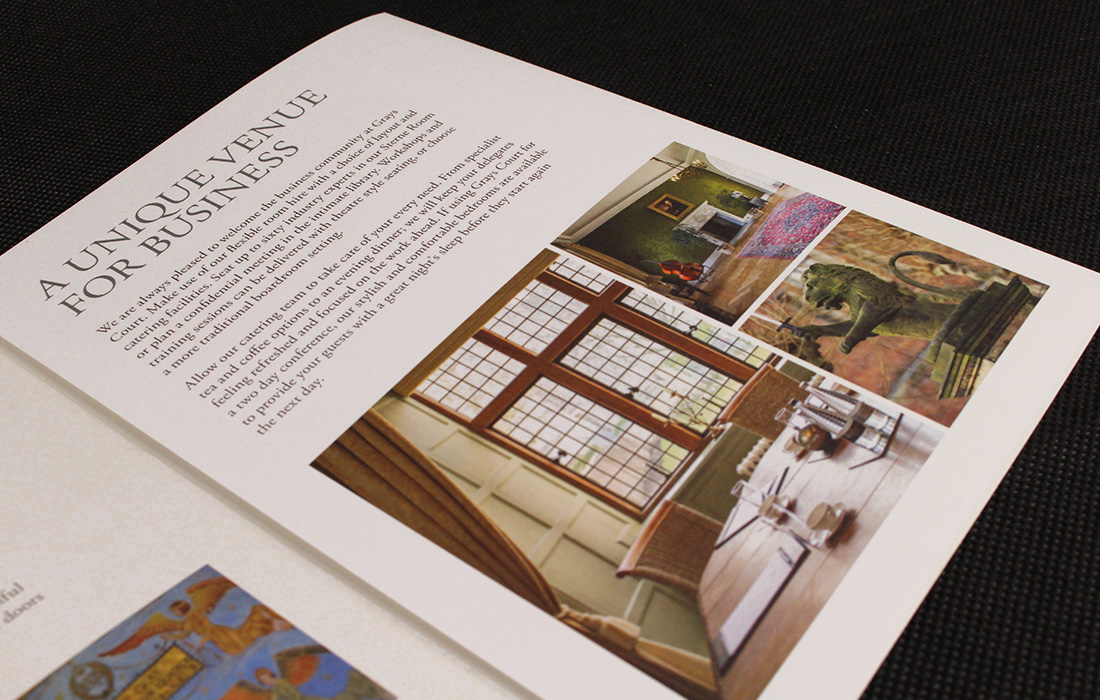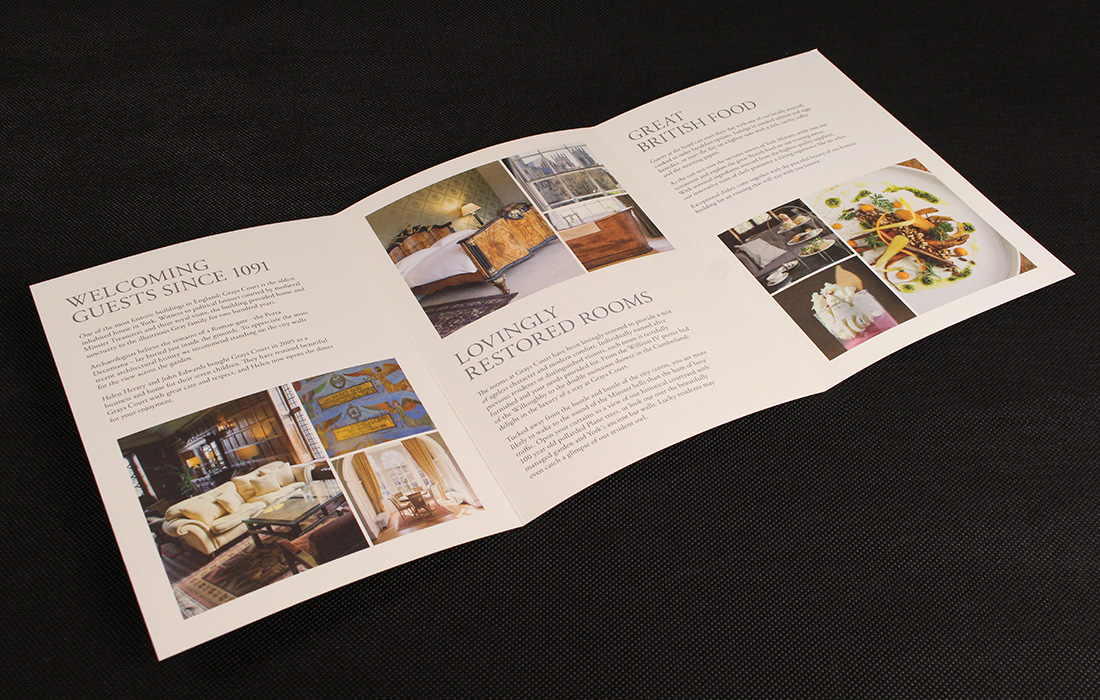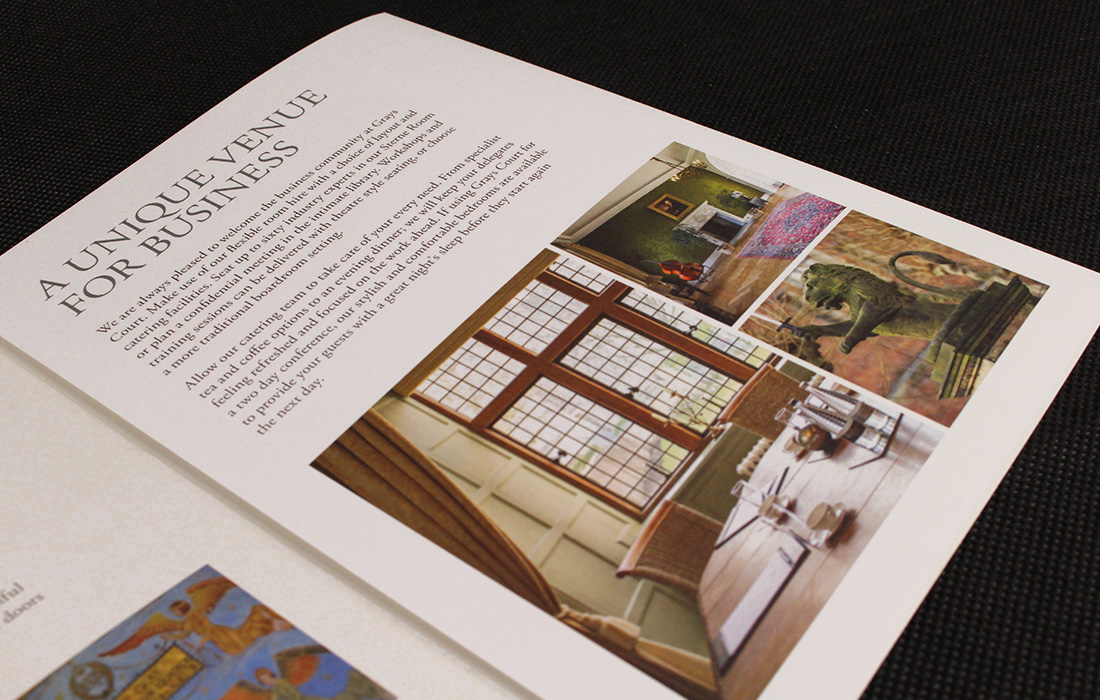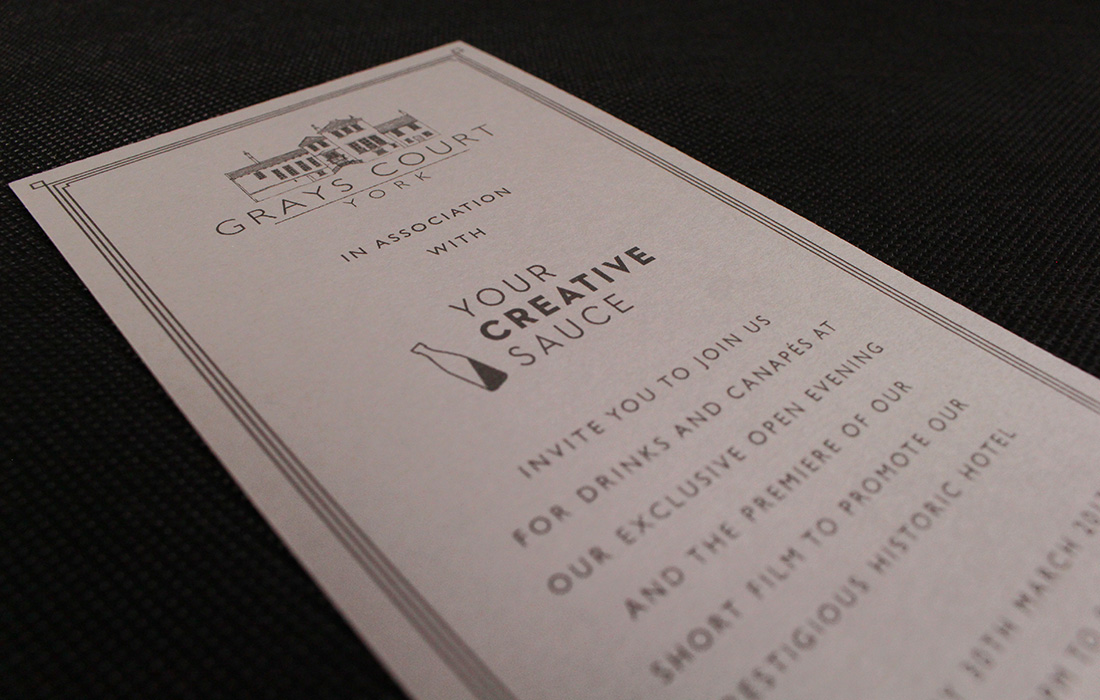 Grays Court Hotel in the heart of York is a hidden gem located next to York Minster. One of the most historic buildings in England; Grays Court is the oldest inhabited house in York and welcomed its first guest in 1091. Throughout the ages it has had royal visits from Kings and Knights, and most recently been the home of the Gray family for two hundred years. The current owner purchased the property in 2005 with the aim to create a unique venue for hospitality and food within York. After many years of hard work from herself, members of her family and and her team, proprietor Helen hearty was looking to gain greater brand exposure, specifically aiming at increasing new visitors both nationally and internationally.
Early in our discussions it was apparent that Grays Court were looking for something different to increase their brand exposure and attract new visitors from both tourism and business markets. After our first initial visit to Grays Court we were blown away with the beauty of both the house and the gardens and were excited at the prospect of turning our creative skills to the project. Our first proposal was to suggest the production of a high end showreel that would combine professional movie capture, editing, music and brand messaging to advertise Grays Court's facilities but also the wider local region too. With this in mind we planned and discussed the concept with Grays Court, carefully leading them through the processes that were to be involved. Over a period of three days we captured all the footage required to produce the showreel and edited it with a chosen soundtrack that would evoke the correct type of passion and emotion for the venue.
Grays Court were so pleased with the end result and our treatment of the brand that they commissioned us to bring all of their marketing literature up to date. We designed and printed a short run of high end brochures on a thick textured paper stock, with a Colorplan cover and foiled graphics for key clientele. Along with a larger run of flyers that could be handed to visitors who ask for more information at reception or visiting the gardens for a coffee or afternoon tea. We were careful that these were printed on a slightly textured paper stock too to ensure the rich historical values of Grays Court we further represented. We then turned our attention to other branded items such as traditional letterpress business cards printed on 100% cotton stock and signage to ensure all branding both physical and digital was consistent and strong. This overall ethos combined with making the booking process as easy as possible for the user was then carried over to the new website for both the hotel and new restaurant brand that was designed and built in house by our studio.
We were luckily enough to be invited buy Grays Court to host an open evening with them to celebrate the launch of their new showreel, brand and marketing literature. The night was a success and the next day the showreel had 4,500 views on Facebook from within the UK and internationally. Eventually, the footage captured was used on Channel 5 documentary for promotional purposes in early 2018.
Visit www.grayscourtyork.com
Brand Creation & Management
Conceptual Design
Project Planning & Consultancy
Artwork & Typesetting
Digital Presentations
Movie / Video Production & Editing
Website Design & Development
Illustration
Printing Services
Large Format Printing
POS & Architectural Graphics
Signage
Indoor Graphics
Trade Shows & Events
Brand Creation & Management
Conceptual Design
Project Planning & Consultancy
Artwork & Typesetting
Digital Presentations
Movie / Video Production & Editing
Website Design & Development
Illustration
Printing Services
Large Format Printing
POS & Architectural Graphics
Signage
Indoor Graphics
Trade Shows & Events